For Holding Up The Trousers is a one-man operation in Copenhagen, Denmark. Morten V. Kristensen handcrafts belts and suspenders from high quality materials. He carefully selects the suppliers for his products, so he can guarantee absolute supreme quality and durability.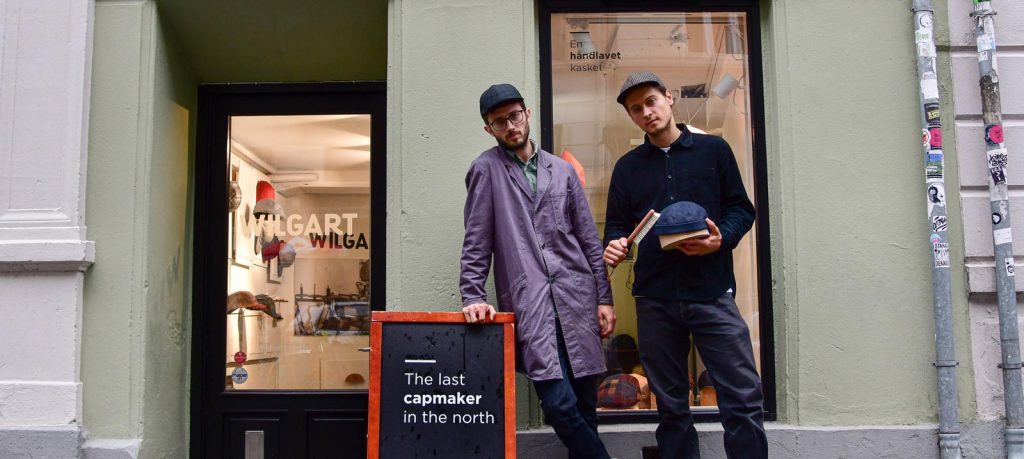 Wilgart is the last capmaker in the North. We love working with our hands to create something special and unique with our hands. A handcrafted cap – Made just for you!
Wilgart has a hatshop and a cap workshop in the popular shopping street Jægersborggade. Copenhagens most cosy area of Nørrebro. We also has a small batch capmaking factory on Bornholm, a rural Island of Denmark.
We sell sixpence, flatcaps, baseball caps, eightpieces, bakerboy hats, fedoras, sailorcaps, ballon caps and almost every kind of cap you can imagine. We honor the art of true craftsmanship with traditional methods of capmaking.