Fur products and leather caps need the right cleanse and maintenance. Leather caps best preserve the qualities of the skin with regular treatment using leather grease.
Leather is a durable material created from tanned animal skin or hide. In Wilgart's caps, we typically use leather from goat, sheep or cow. We use the skin for cap brims as it is durable, has a good grip, and gives a nice contrast to our wool, linen and silk fabrics.
Material properties
Grain Leather has great patina properties, and a distinct look. We often use it for the brim or other details of the cap.
Positive
Flexible
Strength
Easy to clean
Water repellent
Durable
Negative
The colour is broken down by the sun's rays, and caps are easy exposed to sunlight.
Sensitive to grease stains
Need to be continuously cared for to maintain grace and flexibility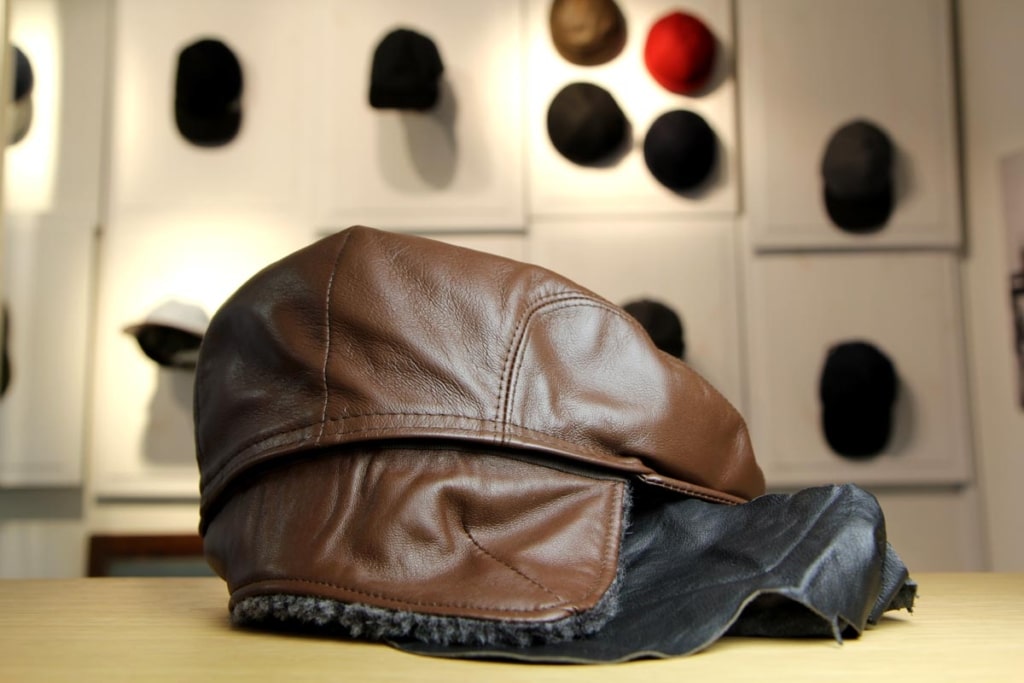 If you want your leather to remain soft and have a longer life and fewer blemishes, we recommend ongo-ing care taking with leather grease. Leather grease is a combination of beeswax and impregnating plant juices, which makes the leather naturally water and stain repellent.
Bright untreated leather that do not get any treatment with fat is particularly susceptible to sweat stains, spills and dirt. It is either very difficult or impossible to remove those stains.
Like wood, leather tends to fade, crack and stiffen by time. Some prefer the leather to appear untreated and with stains and dried out, as it is considered as more genuine. If you sympathize with this, follow general advice on minimal care and only use a damp cloth or sponge for cleaning purposes.
How to wash a smoothskin leather cap
Clean with a brush, damp cloth or sponge
Never use soap as this pulls fat out of the skin.
If color fades, consider to redye or use leather grease.
Do not place your leatherhat near a heating device
Washing with soap will extract the natural fat from the leather, which makes it susceptible to stains, cracks and stiffness. Be carefull when washing leather, since leathercolor might drift out and into the water. If this colored water is getting into the fabric, it might get stuck on the fabric. Using leather grease will often give the surface a darker tone.
Here you can see a small selection of cap tools and accessories that Wilgart offer.
Read more about cleaning and cleaning the hat after choice of materials on the Washing & maintenance of caps page