Nørrebro's hat & cap shop
Some customers in our cap shop and ask in which shelves the hats are on? Our answer is that we are just cap makers and not also hatters. Read more about the difference between cap makers and hat makers here
But now we can present a new collaboration with Denmark's oldest hat company, which still makes handmade hats here in Denmark. Stig Andersen is a true hat craftsman, trained by his father in the company Andersen & Berner.
We offer two classic models: the Fedora hat and the classic Bogart hat with black bow and clean-cut edge. In addition, we sell a luxury hat in beaver felt, which often has to be ordered in advance. All our hats are handmade in Denmark.
On the shelves of the hat shop Wilgart
The Bogart hat is made of 100% rabbit felt, and garnished with a black hat bow. It comes with an ornamental hat pin from Wilgart, with a piece of Bornholm granite. The Bogart hat is named after actor Humphrey Bogart, who favored this particular variation of a Fedora. The Bogart hat is black, always with a black hat band, a classic bow, and a relatively wide clean-cut edge.
The Fedora hat comes in a slightly heavier wool felt, and with options to purchase extra hat bands in various colors. The tape is not sewn on and can be replaced easily. Our Fedora hat in wool felt has a slightly smaller brim, with the classic three bulges on top. However, it doesn't have quite as narrow a brim as a Trilby. The brim can be folded down or face up on the front of the hat and the edge is folded over with a thin wire, which ensures a good hold of its brim. The hat is handmade in Denmark.
The luxury fedora in beaver hair felt is in stock, in limited edition. The beaver felt is partly lighter, it appears more elegant and lasts longer than the other two types of felt. On the other hand, the price for beaver felt is on average 3-5 times higher, and therefore also a more exclusive fiber. For the same reason, most hat shops require a pre-order for the hat, and many hat makers do not stock beaver felt hats in all sizes. Our beaver felt hat is handmade in Denmark.
Since 1946, when Stig Andersen's father set up the company with his friend Berner, hats have been made in a backyard in Nørrebro in Copenhagen. After a number of years, however, Berner left the company, put his hat on the shelf, and instead bought a tavern, which he ran for many years. Mr. Andersen, on the other hand, continued to make hats, and in 1983 Stig Andersen, his son, took over the hat factory in Nørrebro.
Due to the gentrification of the district, and the associated urban renewal and rent increases, the factory has been forced to move out of Nørrebro, and has been relocated in Helsinge, North Zealand. Read more in our report on Danish headwear, on the pageHatters and Milliners in Copenhagen in 2019.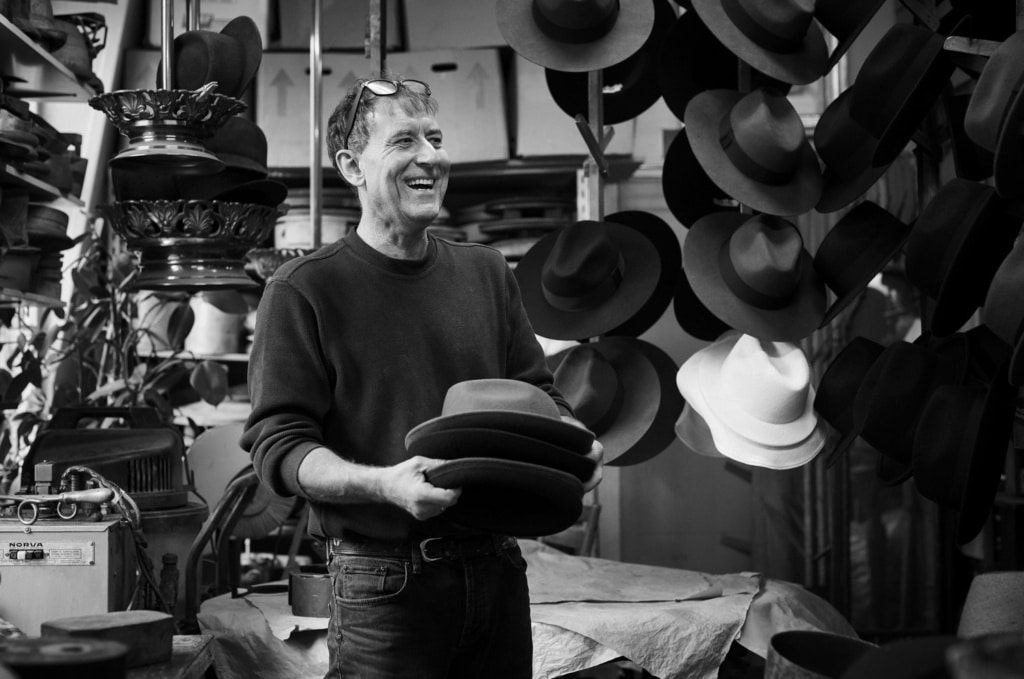 Danish luxury hat in beaver felt
We are proud that our custom made hats in Wilgart's hat shop are made of the absolute best material for hats, namely with beaver hair. Moreover, the beaver felt hat is made only according to the measurements and preferences of the customer. We start with the classic Fedora hat, which is available in two classic colors, namely: black and gray.
But you can also choose between 8-10 different hat bands. On some models it is possible to order several different hat bands that you can switch between them. Try putting together your hat here.
Delivery time for a personal luxury hat from Wilgart is 8-10 weeks. The beaver felt fedora comes in a nice hat box, accompanied by a hat brush from Wilgart. In addition, you can choose a hat pin with a piece of real Bornholm granite, and a pair of cufflinks in a matching shade.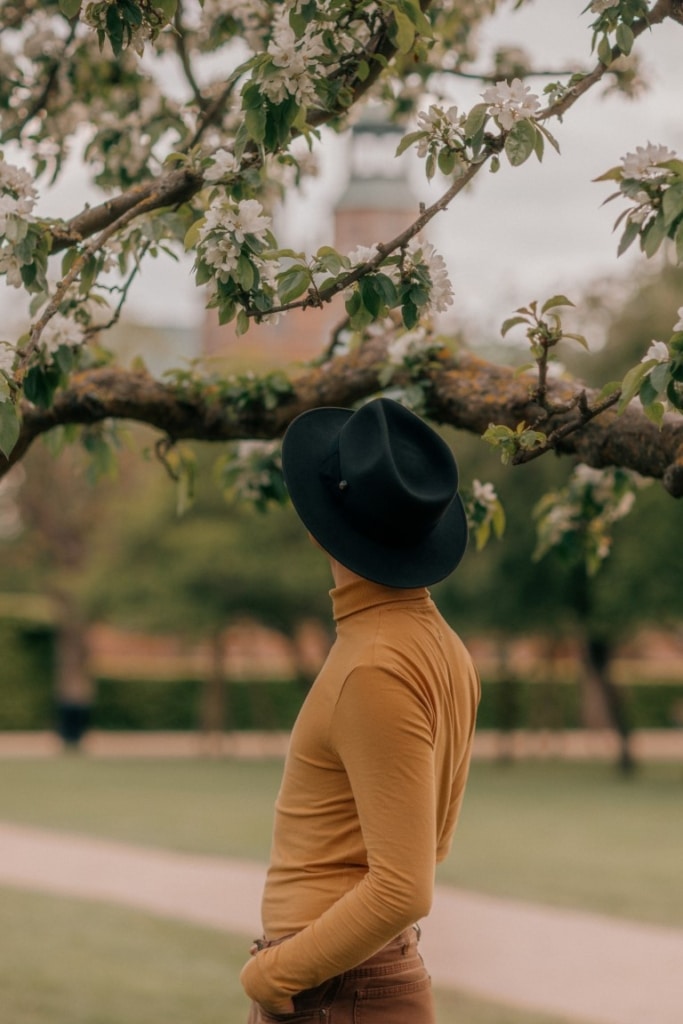 In a good hat shop, one makes sure to consider everything hat related. Therefore, Wilgart has over the years developed a number of accessories for both hats and caps. In the collection you will find various tools such as hats and cap brushes, boxes for storage, hat bands, hatpins and specially custom-made hat hooks for wall-mounted hat storage.
We have also developed a dedicated hat shelf, as this furniture is hard to find, and disappeared from our wardrobes since before the hat was impossible to opt out, and nowadays is a personal option. Until the hat shelf is in place, you can use our hats and cap hooks, which we have made on Bornholm especially for you.
Credits:
Hat photos: Kristian Holm
Other photos: Lasse Bruhn
Video: Silas Skram
Sound: OFCI