in stock
Holder for both razor and broom
Chrome surface
Heavy and solid
Fine tripod that can hold both shaving broom and razor. On this rack, excess water can drip off and the shaving broom can air dry so that it is ready for the next shave. Fits much of Wilgart's shaving gear.
Height: 75 mm
Diameter: 65 mm
Materials: Chromed brass
Weight: 195g
in stock
The holder is produced in brass and finished in stylish chrome. Fits our scrapers R89 as well as R89 Grande. The tripod is part of our Gift Box shaving kit, and thus also fits Wilgart's Thermal Shaving Broom. If you want a luxury-quality diet, look for Wilgart's shaving broom in bog oak.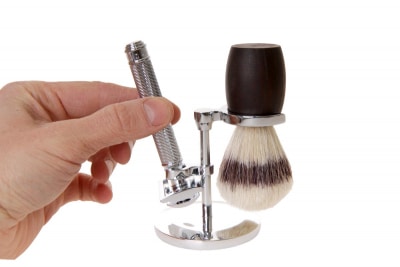 Related Products
You might like these styles