Gentrification of Nørrebro forces hatter factory to relocate

Hatter Stig Andersen from Nørrebro has been forced to move out of the premises that have been the home of the hat company Andersen & Berner since 1983. His friendly narrative about materials and hat methods has made the unique hat workshop a natural gathering point for large and small players in the industry.
Andersen & Berner supplies hats to large Danish design companies, and although he has just produced 100 hats for Henrik Vibskov, he believes that the hat as a fashion phenomenon has weakened. "I sense that the hat on a fashion level dips a little, not least because many people buy some cheap hat produced in the south" But he does not doubt that the hat among ordinary people is still popular and upward.
Now Stig is looking for just the right place for his workshop. In the meantime, he works from a room in Helsinge, because the hats have to be made anyway. Fortunately, Stig is in good spirits regarding the re-location. "You can't be negative, you can't do that in this industry," he says, and expects to find the right place to run the business from before the end of the year. Stig also believes that if it were decided from a political point of view that craftsmanship was a key issue for the Danes' self-understanding, it would be advantageous to organize an entire district for artists and craft trades, where rents were low and creativity high.
Stig Andersen from Andersen & Berner. Photo: Kristian Holm
The Hats & Feather Workshop at the Royal Danish Theatre
Another stronghold for Danish milliners is the Royal Danish Theatre's Hatte- & Blomsterværksted. This is the only place in the country which offers an apprenticeship for new students in the milliner /hat subject. This January, 6 people work diligently in the workshop. In addition to the 4 milliners Gitte, Katrin, Frida and Helene, a new student Lærke has just started, together with an intern in cutting from Gothenburg, Sweden.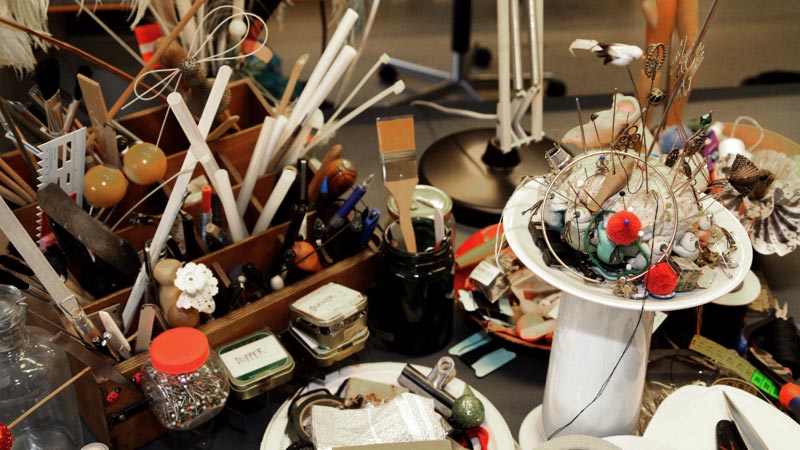 The magical workshop in the theatre's secret chambers, located at the back of the building on Kongens Nytorv, is filled with feathers, old sewing machines, hat pads and buttons. For the past 6 months, the team has been working on creating hats for the performance Hocus Pocus, as well as the ballet Cinderella, which will run at the theater this spring.
Milliner Katrin Cecilia Jacobsen at the Royal Danish Theatre
Radio program about Milliner and Hatter
Susanne Juul, owner of the hat shop on Store Kongensgade is a trained milliner and tailor. She makes hats according to the client's measurements. The style is sublime and simple, and the hats are made of exquisite materials such as straw, wool, felt, fur and velour. Susanne was trained by hatter Vagn in Copenhagen. In recent years, she experiences an increasing awareness of the hat among the average Dane: "For the past two seasons, I have also sold hats for confirmations!"
Listen to a podcast radio show produced by Den 2. Radio about her craft here: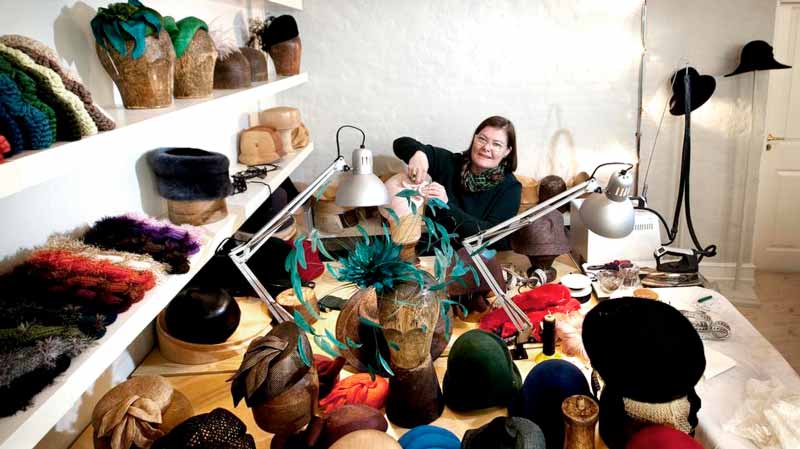 As the latest in the string of players in the Danish hat market, we find Frida Barfod, who has just graduated as a milliner. During her apprenticeship, she made hats, jewellery and masks for ballet dancers, opera singers and actors. Currently, Frida is present at an exhibition of hats at La Glace Konditori, which every year in connection with fashion week, makes cakes that thematically fit the Danish fashion discourse. The exhibition can be seen until 8. March 2019.
In the spring, Frida plans to establish her own workshop and work freelance for clients, and with her own creative collections of headwear.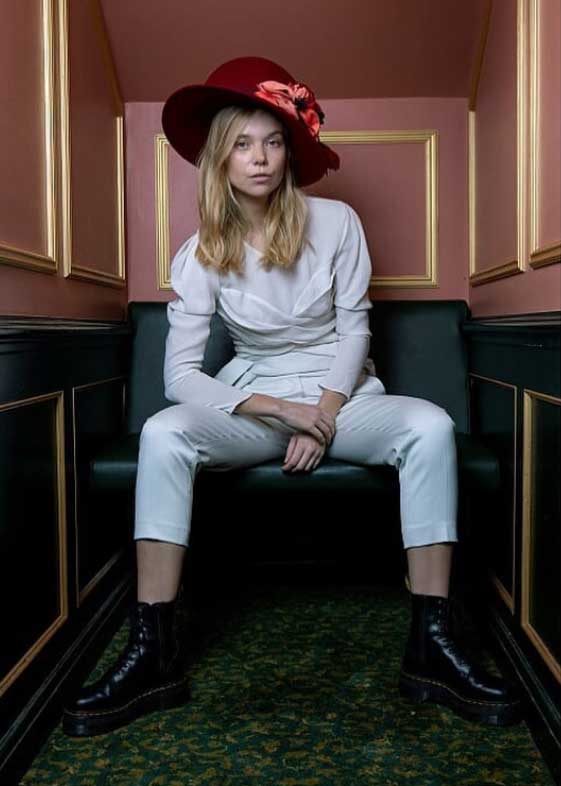 Fashionable hat and cap in 2019
There are still many fashion companies that have the hat in their repertoire. This year can be highlighted Astrid Andersen, Blanche and Mfpen who enter the catwalk with a solid arsenal of headgear. Despite the fact that the guild Danish Hatmakers and Milliners has 18 skilled specialists in headwear, unfortunately only a few of these hats come from craftsmen in Denmark.
Blanche Fashionshow Copenhagen Fashion Week, 2019 dressed in a houndstooth woven bucket hat

Want to see more Danish craftsmanship on the catwalk?
At the beautiful Moltkes Palace in Copenhagen, the Laugenes Show is held every year since 2010. Participants from Danish Milliners, together with a number of other guilds, showcase unique Danish craftsmanship at its best. Below are pictures of hats from Mathilde Førster & Frida Bang for the Laugenes Show.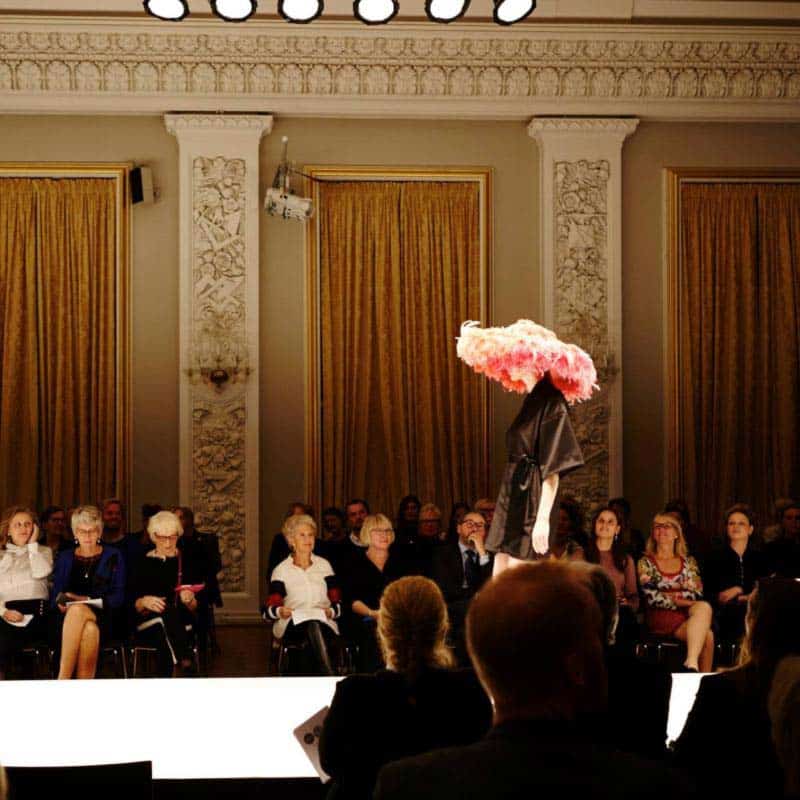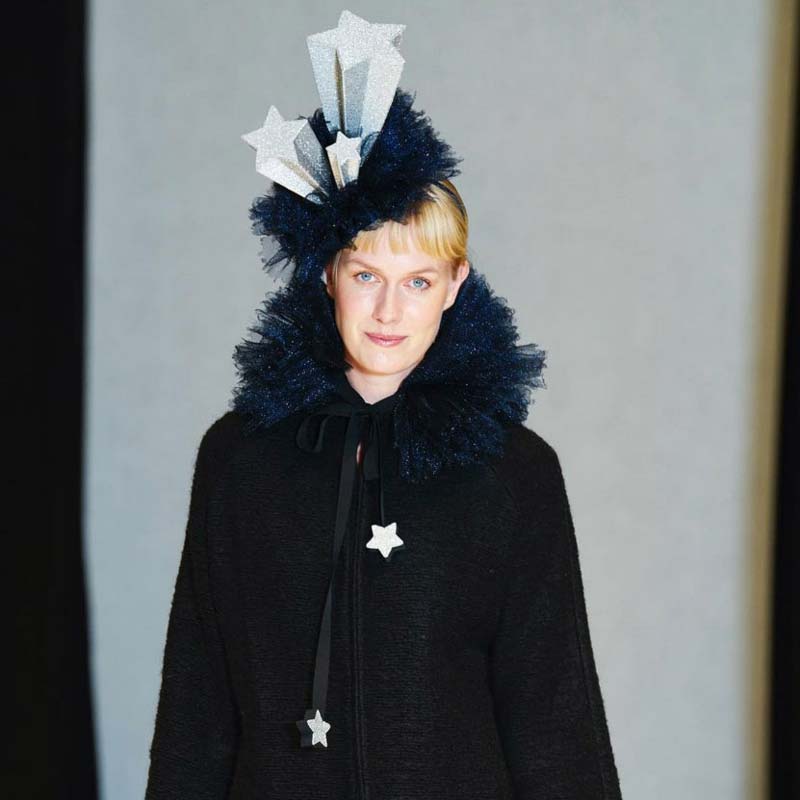 The hat and cap are stronger than they were 20 years ago
At Wilgart, we definitely believe that in the last 10-20 years there has been a tendency towards a minor renaissance in the use of hats for everyday life, holidays and parties. Caps are popular and many people visit our shop in Jægersborggade, to get their very own, personal and one-of-a-kind cap. Milliner Susanne Juul also sees the trend among ordinary Danes quite clearly: "There is not a little, but a lot of recovery in the use of hats. This can be seen, among other things, in the fact that clothing stores have now also started selling hats."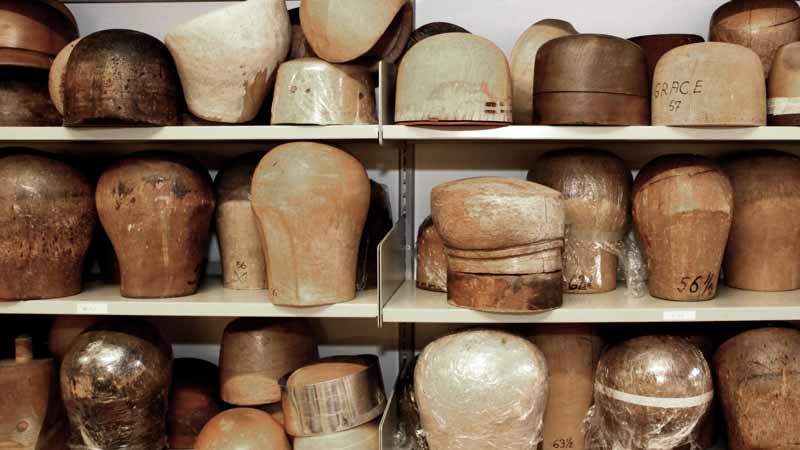 Hatter gets international breakthrough on Kickstarter
Hornskov Copenhagen manufactures and sells unique handmade hats. From the workshop in Christianshavn, Peter Hornskov sews classic hats for customers from all over the world.
"It went well," says Peter Hornskov, who in 2018 gained international attention for the second time with a successful campaign on the crowdfunding platform Kickstarter. Peter believes that the effect was greater at Hornskov's first campaign three years earlier, because as he says: "The blocks and a lot of the tools that we still use today, is something we got funded by the first campaign back in 2015"
With the new campaign, Hornskov has spread the name and knowledge of handmade Danish hats, which are ordered according to the customer's own wishes and needs. The many hatters, capmakers and milliners in this country underline how Copenhagen is a true 'town of headwear'!
Below is the video from Hornskov's first campaign on Kickstarter in 2015.
Milliner and hatter Mathilde Førster opens new showroom
The latest news from Hattedanmark is how Mathilde Førster, after several years of experience as a milliner, has this week announced that she is establishing a new and larger showroom and workshop in Østerbro. The address is Vennemindevej 45D, 2100 Østerbro. The workshop is open by appointment. See contact information below under sources. Congratulations!
Mathilde Førster opens new showroom in 2019