A cap maker creates all headgear that comes from cutting, typically in woven textiles, and manufacturing by sewing, ironing, etc.
A hatter makes his goods in felt, and shapes it by steam, stretch and heat. In this way, the cap maker profession leans more towards the tailoring profession, with a strong focus on headgear, while the hatter profession is specifically craftsmanship in a class of its own.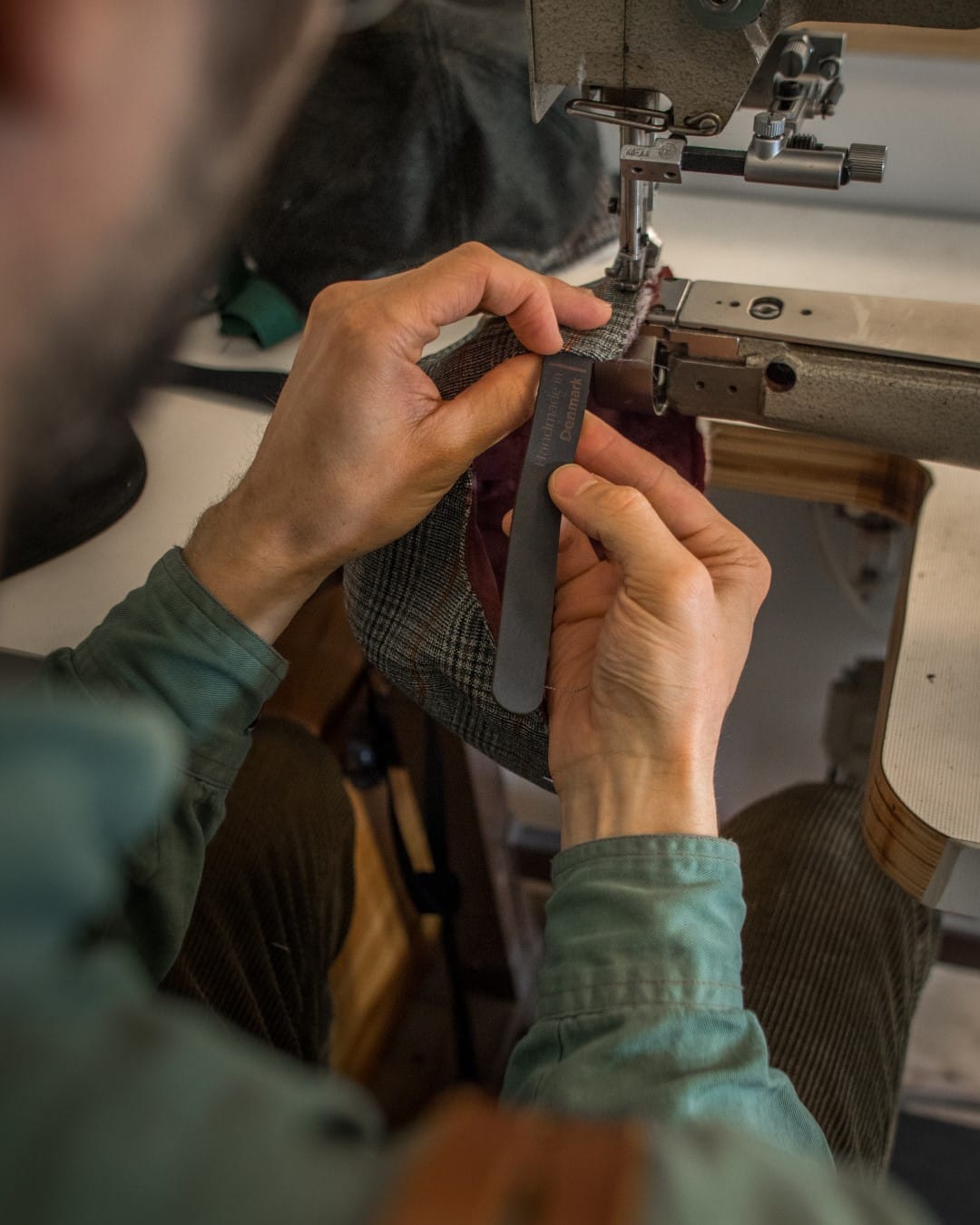 Wilgart is reportedly Denmark's only cap maker with production within the country, and started his career after an educational journey back in 2010. On the journey, he happened to meet an old cap maker and became an apprentice.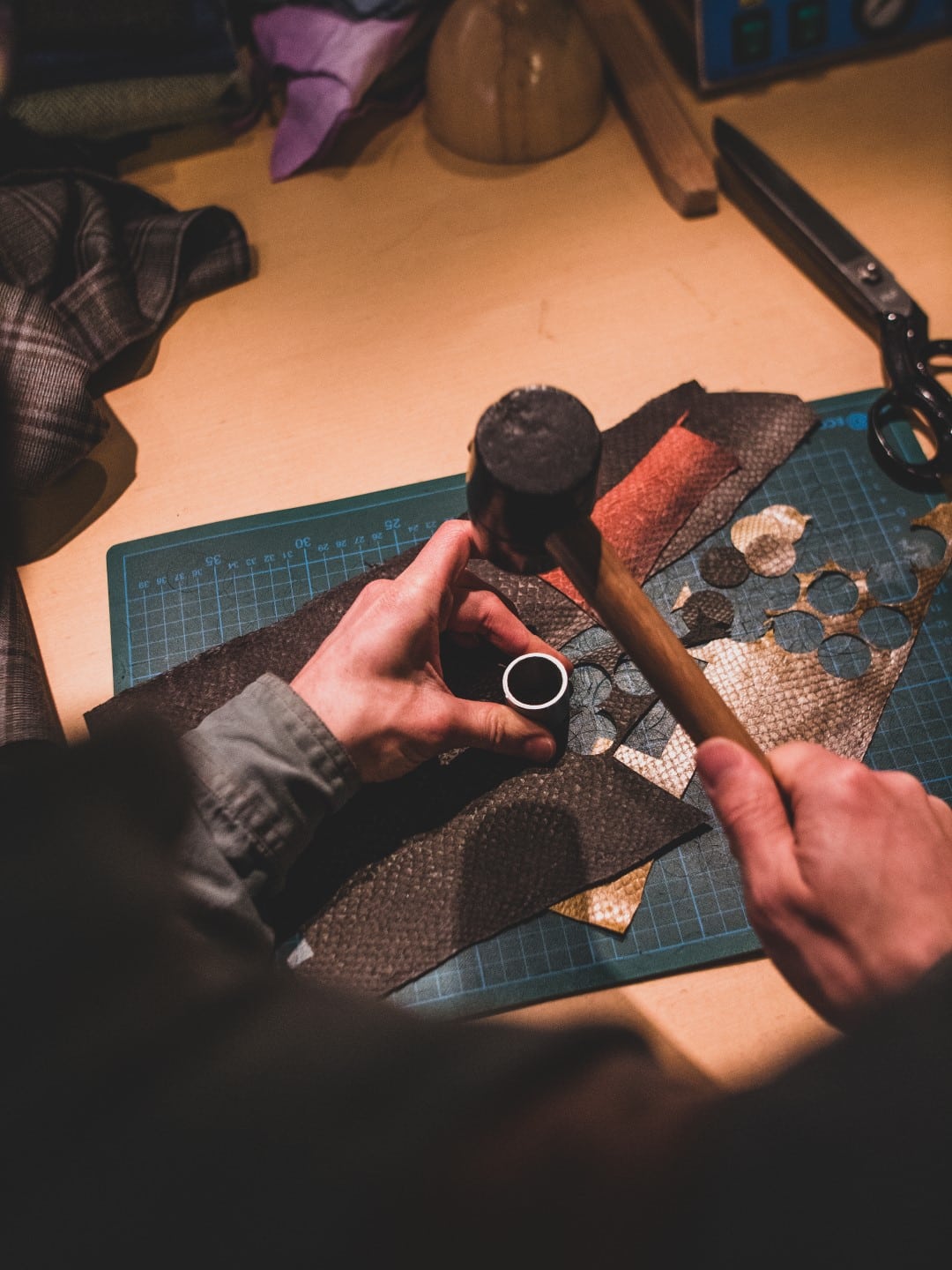 Der Mützenmacher aus Deutschland
Silas Skram, who is behind Wilgart with Tomas Chovan, was trained as a capmaker by a German master. Herr Bullmann, who is about to reach retirement age, said: "Mützenmacher lernen ist nicht ganz so schwer. -Aber Mützenmacher bleiben …."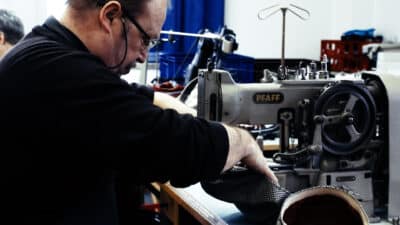 The last time caps were produced in Copenhagen was at the defunct company "Brødrene Katz", which had a workshop in Griffenfeltsgade. Wilgart has been in contact with Helene Holst Echwald (Milliner at the Royal Danish Theatre), who before she received a journeyman's certificate as a milliner worked as a seamstress in the Griffenfelds factory with 6-7 other skilled cap makers.
Also in Ryesgade, there has been a small manufacturer named: "Nordisk Hue". But it also closed in the 90s.
Now Wilgart wants to bring the personal cap back into everyday life, with handmade quality and original cuts, the basement rooms on Jægersborggade will open up a new world consisting of Tweed, Salmon skin, leather and thread.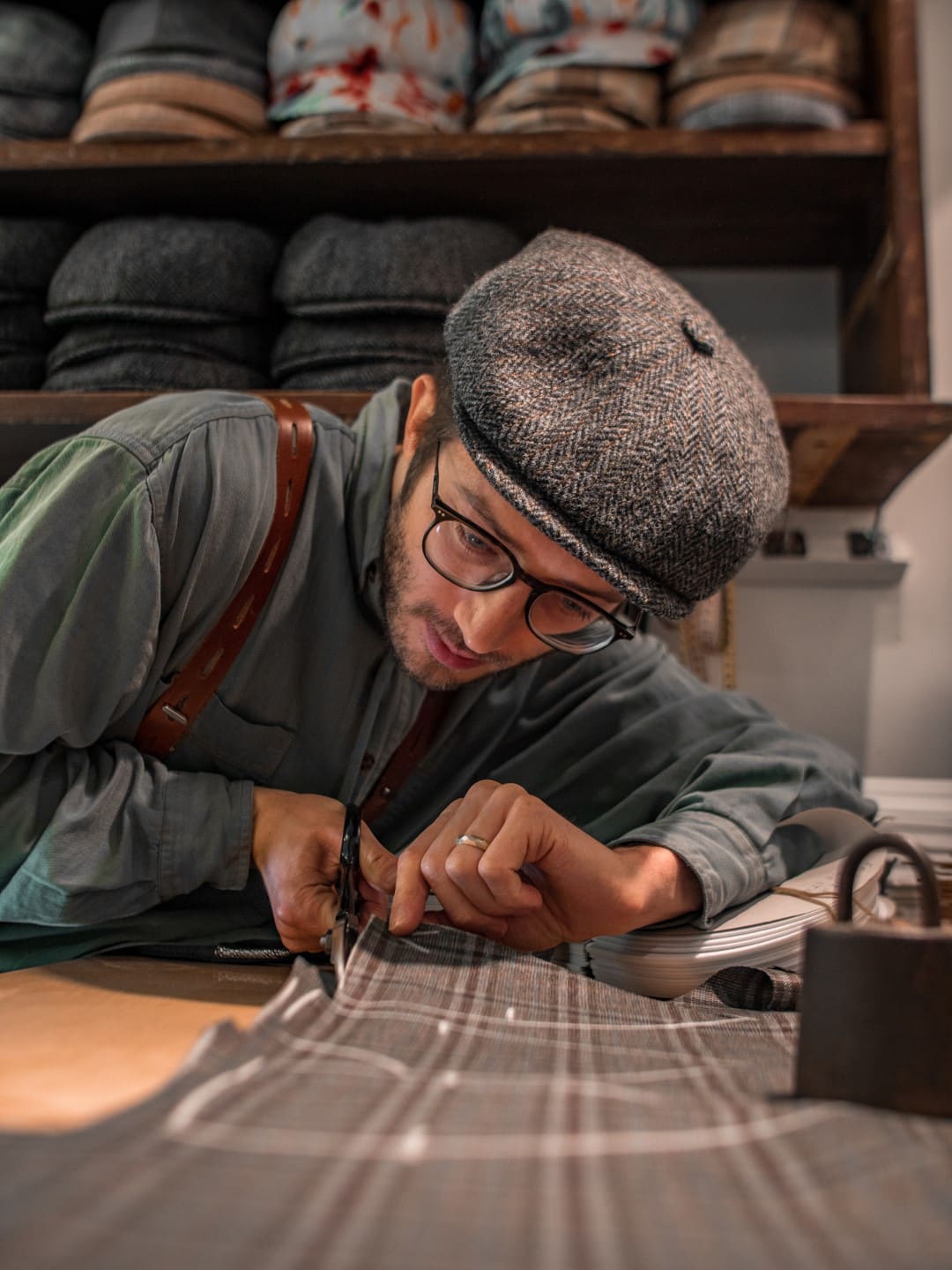 Cap maker: the profession has disappeared
The profession, which in its time was called 'Hat and Cap maker', no longer exists as education. A few milliners are still being trained, where there is a single apprenticeship that takes students, but after recent negotiations, it now seems that the millinery profession is also being abolished. Old crafts like these, bundle makers, cap makers, hat makers, and milliners are hard to find. Wilgart found that sewing caps required years of training, but that it was also fun and educational. If you want to know more about the profession and the practicing craftsmen, visit our guild's website on the logo here.
Photo 1 + 3: Daniel Rasmussen, Visit Copenhagen, 2019
Photo 2: Silas Skram, 2017
Podcast Music:
Trumpet: Rasmus Engel Jønsson
Rhodes piano & sound: Frederik Hellum Nielsen
Double bass: Kristian Luis Kjaersgaard
Listen to more podcasts in Wilgart's RSS podcast feed