How do we find the right accessories to match our handcrafted danish caps?
We have been asking ourselves this question for some time, pondering about what in the world could accompany the look and durability of our hats. What in this universe could be just as hearty and rich of story as the Wilgart casquettes?
The answer was pressented from a friend of Silas. A freind in craftsmanship. A person who honors the true leather artisanship.
His inspiring work has given life to a new blooming product category, that will expand our business in Jægersborggade: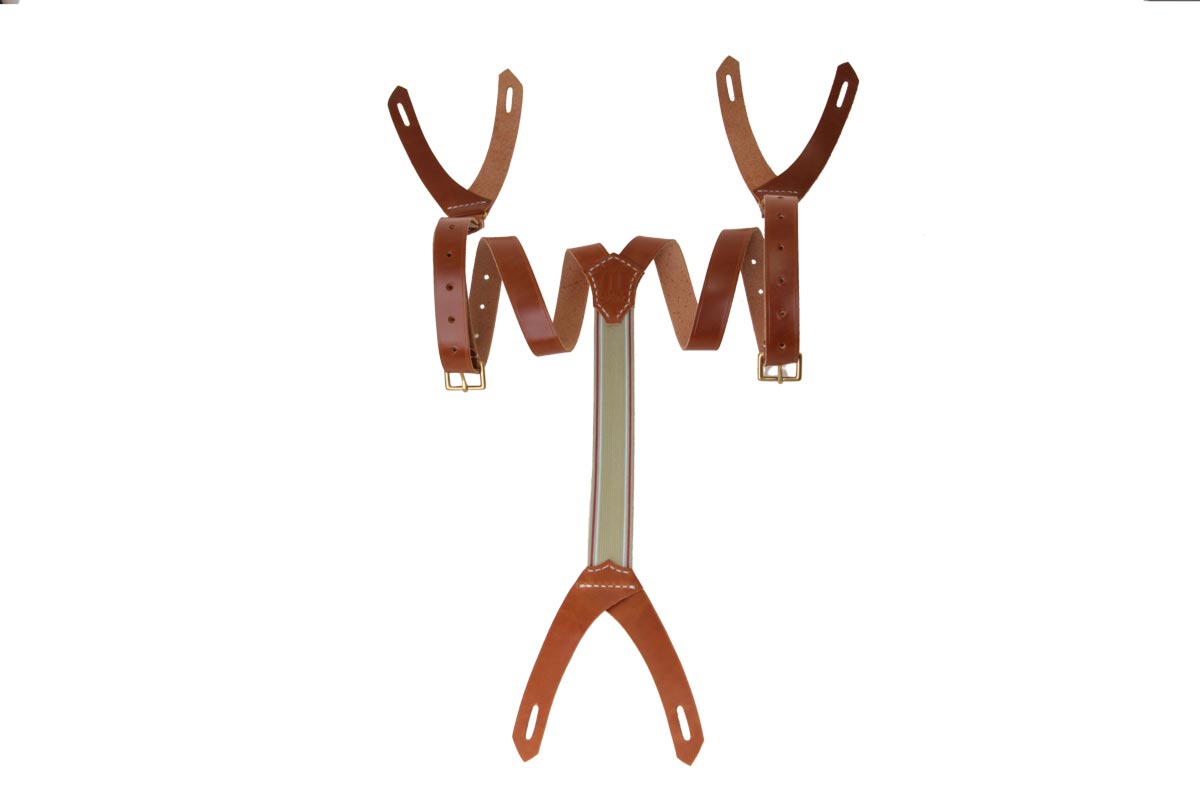 For Holding Up The Trousers
For Holding Up The Trousers is a one-man operation in Copenhagen, Denmark.
Behind the illustrative yet slightly cryptic name taken from Webster's dictionary's description of "suspenders" is a man with a passion for well crafted things made with attention to rugged details.
Morten V. Kristensen handcrafts belts and suspenders from high quality materials. He carefully select material suppliers for his products, so he can guarantee absolute supreme quality and durability. Rouged and though craftsmanship is emphazised. Morten finds inspiration for his leather goods in Japanese magazines and old photos and movies that depict the Americana style of the late 19th century.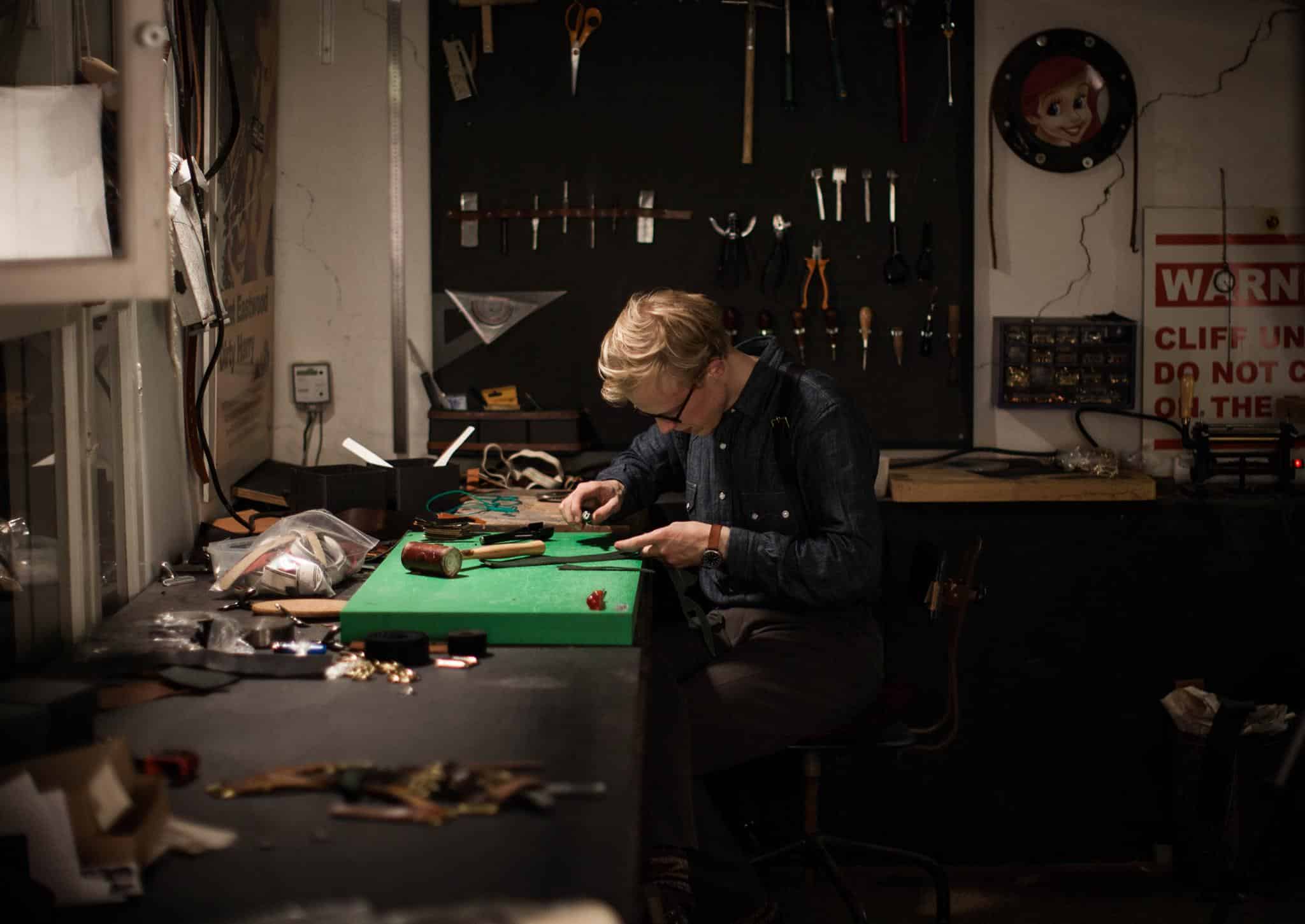 Morten in his workshop in Copenhagen

The 'trouser holders' are made from veg-tanned leather supplied by Swedish tannery Tärnsjö. Together with British elastic and solid hardware components of brass or rustfree metal, they have sturdy feeling from inside out. At the Wilgart store: Handcrafted Danish Leathergoods, we stock dark brown and cognac colored leather suspenders with two different adjustment buckles.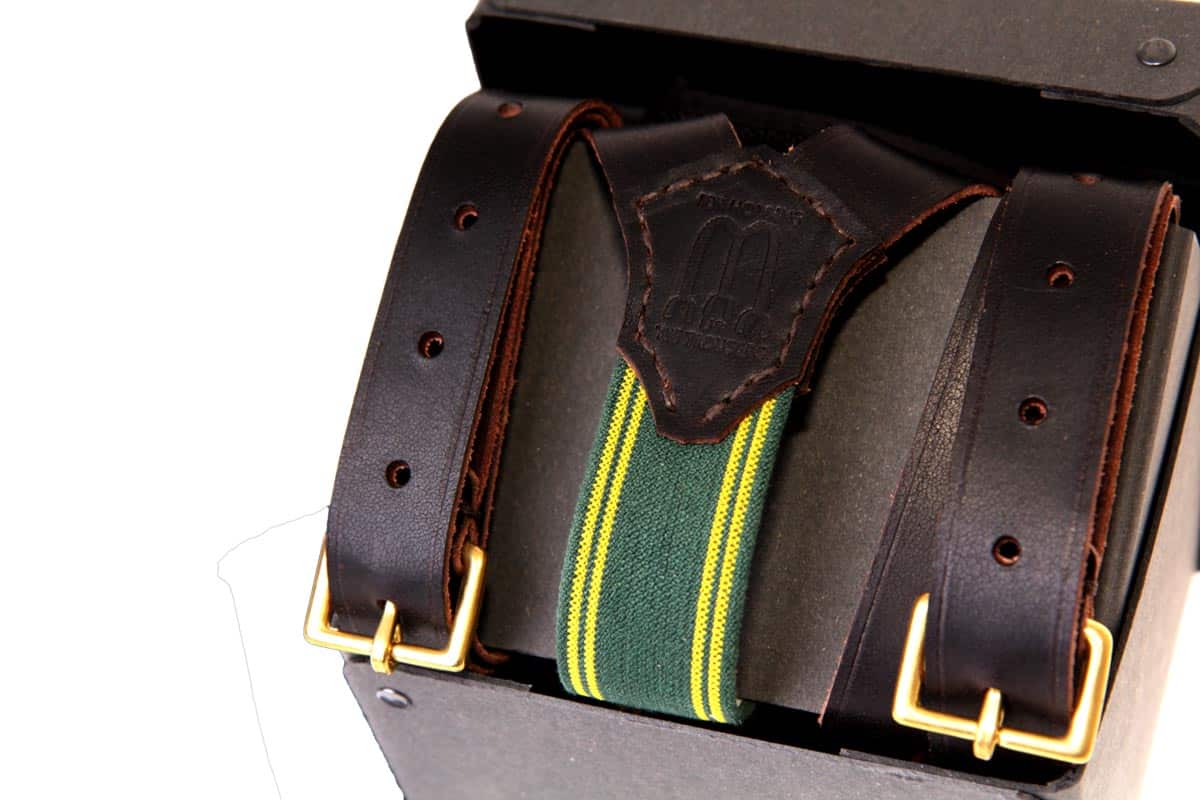 For Holding Up The Trousers can offer personalized leathergoods in roughly crafted hardwearing belts and suspenders, that will last a lifetime and only get more beautiful with wear. Get the right accessory that completes your outfit at For Holding Up The Trousers webpage.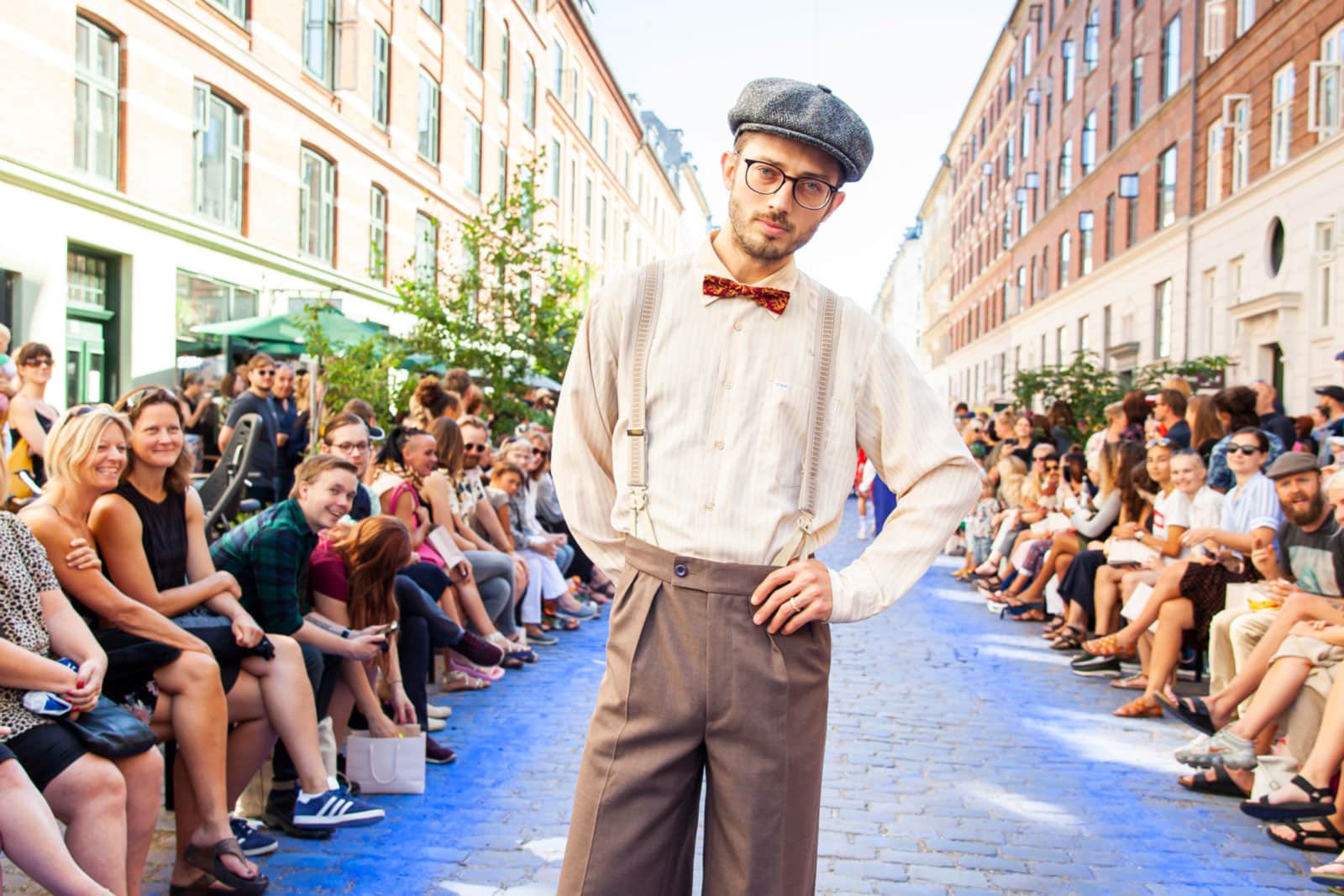 These leather suspenders are made by a true artisan, embracing traditional methods in his work. The suspenders are all handmade by himself in the small basement workshop in Copenhagen, Denmark.
All products come in heavy cardboard boxes and suspenders are accompanied by 6 ceramic buttons made by Morten's mother.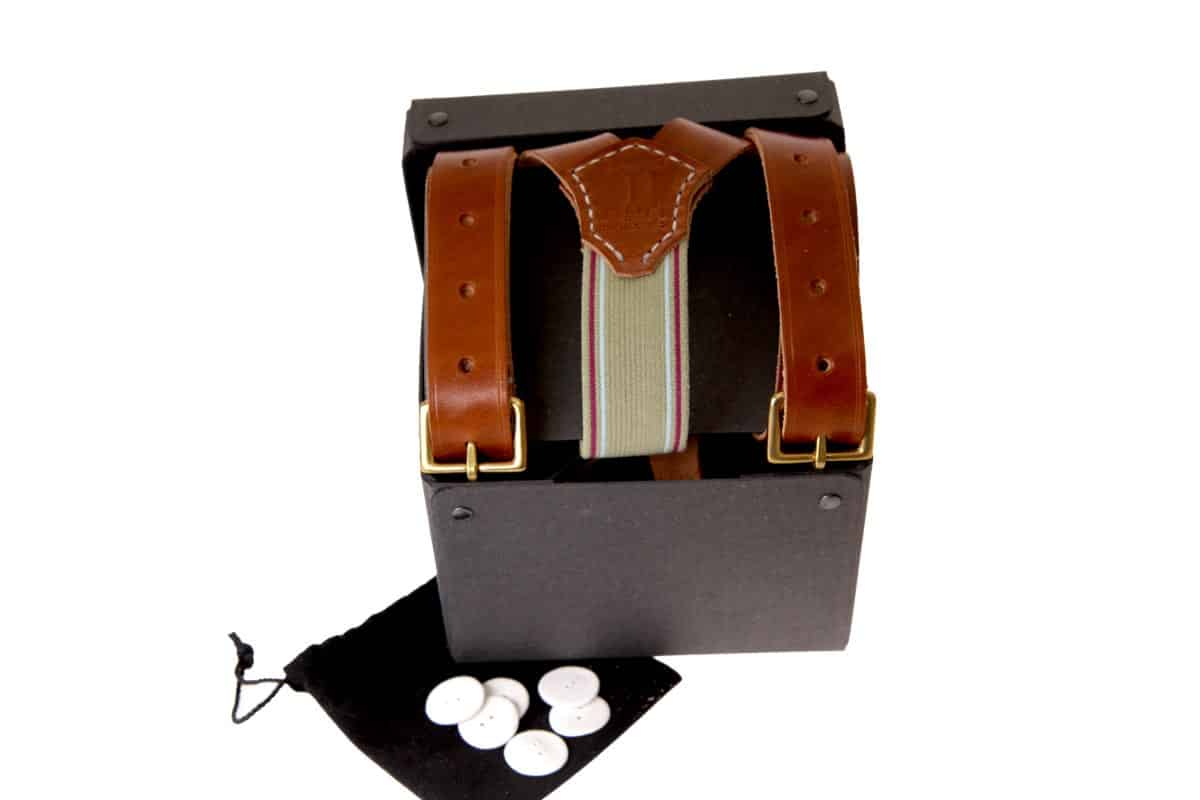 See for yourself how Nick Johannessen writer at Well Dressed Dad describes his leather suspenders from Morten.
Below is a link to his review of the handmade suspenders, made with a special hook for his preference.
Get the suspenders here at