The Cap-Man jam
One listener asked if we could make a capmaker solo on the sewing-machines and the steam iron. Chris Grey and the BlueSpand made it happen on a groovy track, where the craftsmen Silas & Tomas made their first capmaker solo together with the band.
"Cap-man – Make some noise!"
Working all day just to make the cap,
meanwhile we play the funk!
Ten long years, I've been working night and day.
Put your head back in the cap.
About the craftsmen
The madhatters Tomas & Silas are true capmakers, creating handcrafted danish headwear. Rough craftsmanship is empathized, and genuine quality headwear produced with the bare hands and some very sturdy machinery.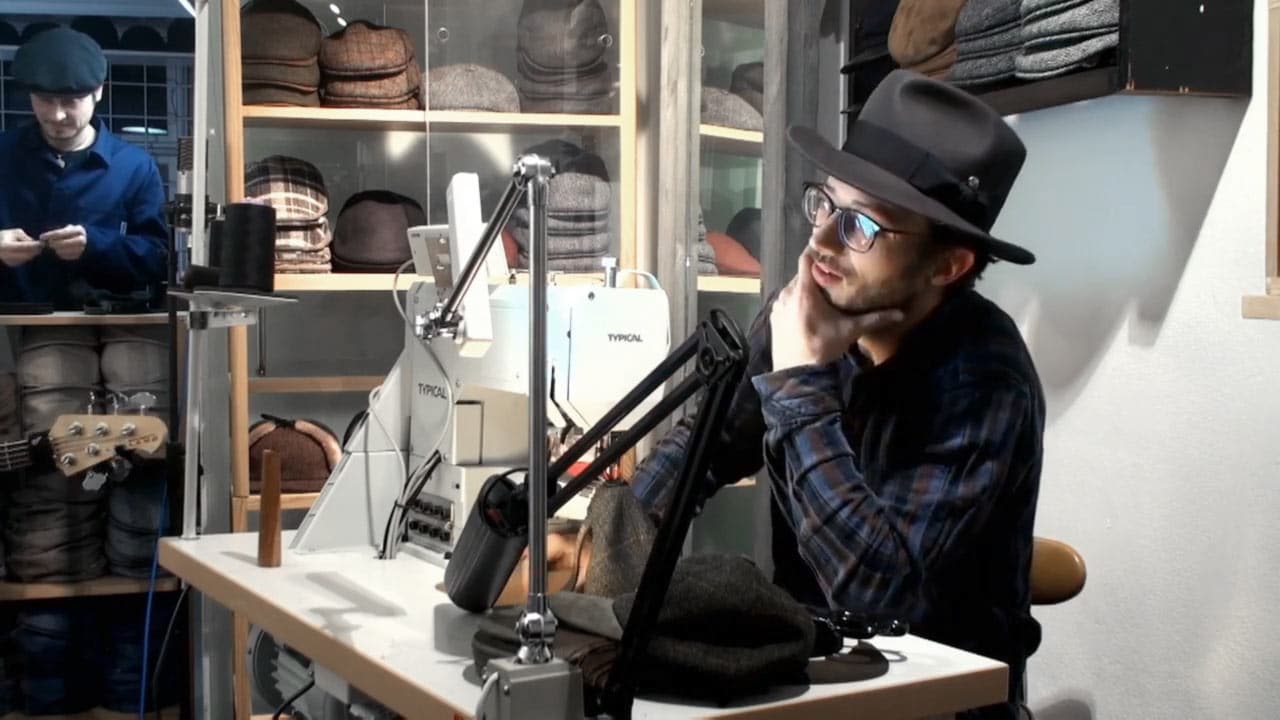 About the band
Chris Grey & The BlueSpand have seriously broken into the consciousness of music lovers with a taste for good GROOVY funky blues. Chris Grey: Lead vocal/guitar, Kasper Lauersen: Bass/vocal, Lars von TrommenStick: Drums/vocal.
Live concert from the capmaking workshop Wilgart. Enjoy great bas, drum and guitar.
Recorded and streamed live the 30th November 2020. Expect the unknown from the livestream concert going out to the whole world. See the entire 53 minuttes concert session below.