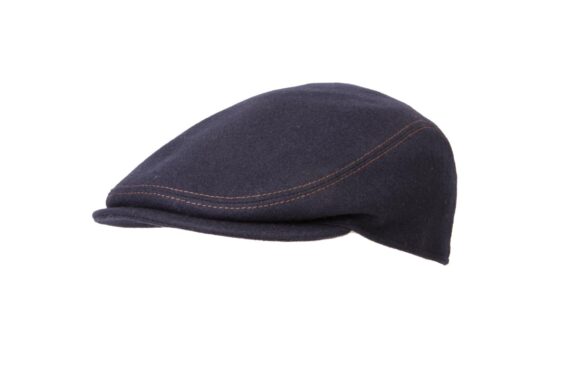 100% Wool
Moleskine Cotton lining
Traditional craftsmanship
Various headsizes responds to head circumference
Handmade by Master Bullmann in Germany
This flatcap is a narrow shape, and is among the most modern flatcap designs. The sixpence flatcap as the style is called in Denmark, has a distinct brown stitching revealing it's classic shape of this never retired design. The lining is a soft feel cotton moleskine.
Additional information
Description
Reviews (0)
Additional information
| | |
| --- | --- |
| Main fabric | |
| Lining | |
| Size | 54 cm, 55 cm, 56 cm, 57 cm, 58 cm, 59 cm, 60 cm, 61 cm, 62 cm, 63 cm, 64 cm |
This cap is handmade by Master Bullmann a craftsman with over 30 years of experience in capmaking. The woolen fabris is the same as we use in our Sailorcap styles.
The modern and contemporary detail stitching highlights the beautifully shaped design of this classic casquette.