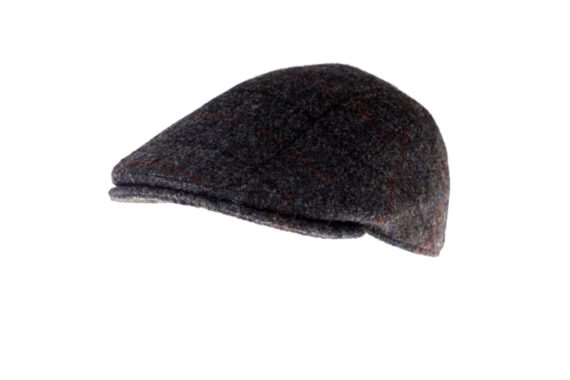 100% Harris Tweed wool, from the Outer Hebrides of Scotland
Moleskin cotton lining inside
Traditional craftsmanship
Various sizes responds to head circumference in centimeter
Handmade by Master Bullmann in Germany
This flatcap is rather narrow, and is among the newest and most modern flatcaps that master Bullmann has made in the recent years: Internal model identification no. 9525. Bullani Mützen and Wilgart has found that narrow hats are in fashion these days, and therefore Herr Bullmann designed this narrow style flatcap. Herr Bullmann always says that a craftsmanlike and well made piece of headwear, sells itself, with no further introduction. Here is one piece of style and tradition.
Additional information
Description
Reviews (0)
Additional information
| | |
| --- | --- |
| Size | 54 cm, 55 cm, 56 cm, 57 cm, 58 cm, 59 cm, 60 cm, 61 cm, 62 cm, 63 cm, 64 cm |
| Main fabric | |
| Lining | |
This cap is handmade in Germany by Wilgart's master Herr Bullmann.
It is Mr. Bullmann's biggest pride to continue working with old craftsmanship methods, and to maintain the history and honor in these headwear styles, that in Germany is referred to as Schiebermütze or Herrensport Mütze. The traditional experience in headwear making is disapearing, yet with this masterpiece from Bullani Mützen it is preserved as quality and craftsmanship holds intact with old practices and methods. Such as steamironing by hand, and thumper seamstress' down by knocking a wooden stick on the old hatforms. The Bullani Mützen in Bamberg is where Wilgart has been learning craftsmanship since the summer of 2009.