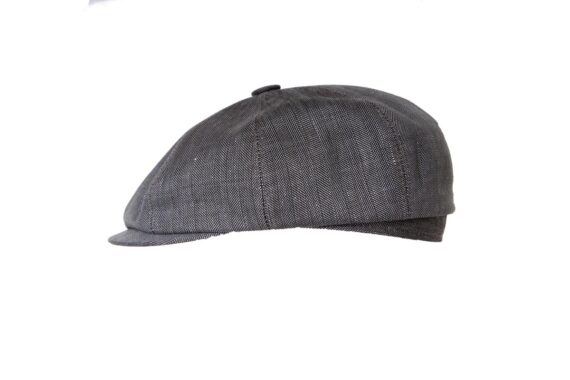 Champ Tous Les Matins
600 DKK
70% Wool 30% Linen
The perfect match between comfort and durability
Traditional craftsmanship
Available in many head circumference sizes
Handmade by Master Bullmann in Germany
This eight piece headwear is the perfect cap to keep the head comfortable in sunny days and snug summer nights. Linen is famous for its tremendous moisture absorbancy, and wool for its temperature regulation characteristics. The style that's in New York referred to as an 'Applejack' is now back in this timeless fabric, made following the traditional methods by a very skilled capmaker in Europe. My Master Herr Bullmann.
Additional information
Description
Reviews (0)
Additional information
| | |
| --- | --- |
| Main fabric | |
| Lining | |
| Size | 54 cm, 55 cm, 56 cm, 57 cm, 58 cm, 59 cm, 60 cm, 61 cm, 62 cm, 63 cm, 64 cm |
This hat is dedicated to the people getting out of bed each morning, to work in the fields, creating the wheat and vegetables for us all. Wool & linen blend fabric, applejack shaped headwear. This eight-panel cap is made following the old principles of headgear making, ironed by hand over a wooden block, and made from fine cloth in master Bullmanns workshop in Germany.