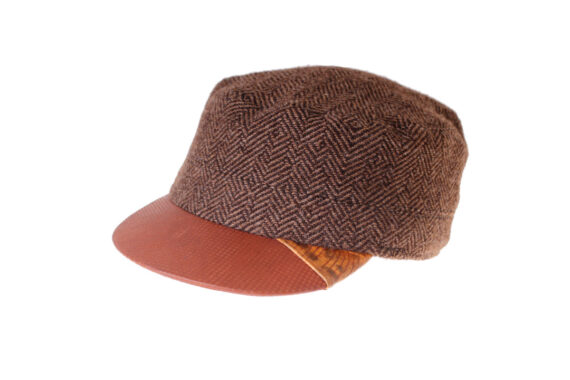 Out of stock
100% Rough wool
Wolffisk skin Wilgart signature detail
Quilted lining inside
Handcrafted by Silas Gärtner
Size 58
One-of-a-kind
Handmade in Denmark
Details
The cap has the Wilgart signature detail on the brim, made of Wolffish cought and tanned on Iceland. The outer fabric is a durable rough woven wool that originates from England. The inner lining keeps your head warm in most common weather conditions including those in Iceland, Greenland and parts of Canada.
Additional information
Description
Additional information
| | |
| --- | --- |
| Main fabric | |
| Lining | |
| Size | 58 |
| Brim | |
Handmade Cap sewn and designed in the danish basement business of Wilgart.
This cap is from the period where Wilgart was settling into the marked and still has the old company name printed on the necklabel.