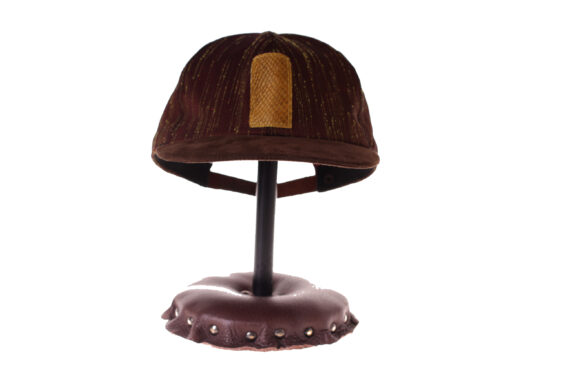 Out of stock
Wilgart special shaped frontlabel
100% new wool
Premium quilted lining inside
Handcrafted Salmonskin detail and button
Adjustable leather strap
Leather is branded with the former company name
One-of-a-kind
Handmade in Denmark
Details
This Wilgart hat has been burnmarked by hand with the old name of the company. The company changed name in 2016 which makes this cap a historical piece of the development of Wilgart headwear.
Additional information
Description
Additional information
| | |
| --- | --- |
| Main fabric | |
| Lining | |
| Size | Medium |
| Adjustable setup | |
| Brim | |
This cap is handmade in Denmark by Silas Gärtner.
Wilgart is started after a rootless travel where Silas was hitchhicking through Europe with only a backpack and his skateboard. In southern Germany Silas by a coinsidence meets this bold capmaker, Herr Bullmann and starts an appretienceship at his workshop. Herr Bullmann thought Silas a lot of stuff, but they still sometimes struggle with the acceptance of more contemporary looks. Like this cap for example. Bullani would say: "Who in the world would wear such a hat?!" Proposing to chose a more traditional fabric like ex. the HarrisTweed wool from Scotland.