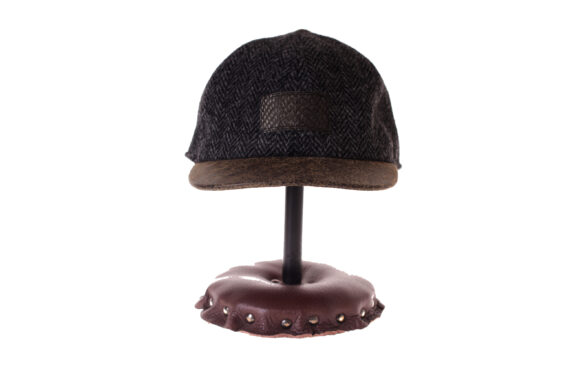 Out of stock
Wilgart special shaped frontlabel
100% HarrisTweed Wool
Quilted lining inside
Handcrafted Salmonskin detail
Adjustable leather strap
Leather is branded with the former company name
Brim made of antique leather from Italy
One-of-a-kind
Handmade in Denmark
Details
This Wilgart cap is made of Tweed woven on the Outer Hebrides of Scotland. The leather on the brim has been through a process that makes it look like antique leather.
Additional information
Description
Additional information
| | |
| --- | --- |
| Main fabric | |
| Lining | |
| Size | Medium |
| Adjustable setup | |
| Brim | |
Wilgart is started after a rootless hitchhicke through Europe. In southern Germany Silas (the founder of Wilgart) by a coinsidence meets this bold capmaker, Herr Bullmann and starts an appretienceship at his workshop. It is at this workshop that Silas, amongst a lot of other things, learns to appreciate the quality of Harris Tweed wool. Which is absolutely beyond comparison with any other wool fabric in the world. Wilgart is using these handwoven cloths from Scotland in many of the styles we make. E.x. this cap.