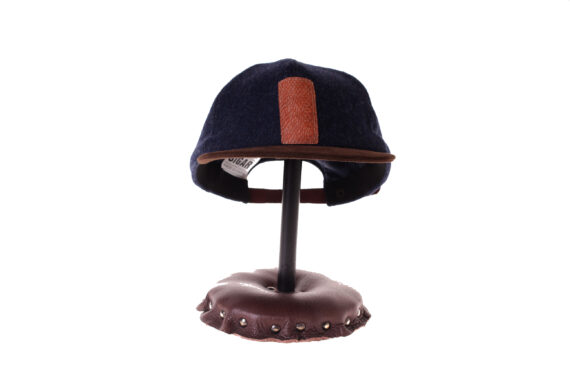 Out of stock
Wilgart special shaped frontlabel
100% new wool
Premium quilted lining inside
Handcrafted Salmonskin detail and button
Adjustable leather strap from German hides
One-of-a-kind
Handmade in Denmark
Details
This Wilgart hat is assembled by many local materials. The salmonskin is a leftover from the food-industry that gets upcycled at a tannery in Iceland. The leatherstrap is tanned using sustainable practices of Rhubarb Leather®. The tanning agents are extracted from the rhubarb root, which is grown in Bernburg in Halle, Germany. The hides are from Germany as well.
Additional information
Description
Additional information
| | |
| --- | --- |
| Main fabric | |
| Lining | |
| Size | Medium |
| Adjustable setup | |
| Brim | |
This cap is handmade in Denmark by Silas Gärtner.
Wilgart is the company founded by Silas. We are the only basement business making handcrafted caps in Scandinavia. The design is thoughtfully considered for appliance of unique style. The cap has a distinctive badgelabel on the front made of pure salmon skin in a unconventional size and shape.