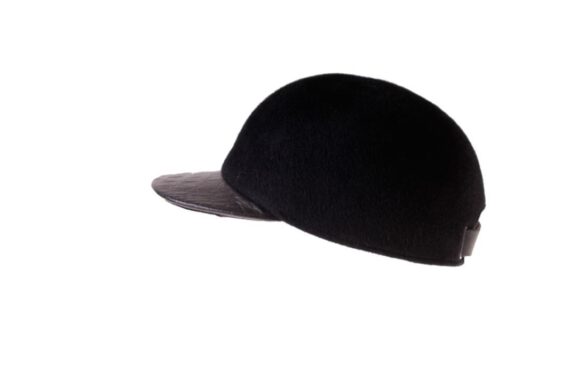 Out of stock
100% Rabbit Haar felt
Wilgart design closure (Adjusts inside of the hat)
Alligator skin on the top brim
Sheep suede leather on the bottom brim
One-of-a-kind
Handmade in Denmark
Collaboration with hat maker Katrin Cecilia Jacobsen
Details
The headpiece is made by danish hatmaker Katrin Cecilia Jacobsen, and the brim and finish is made by capmaker Silas Wilhelm Gärtner at WILGART.
The design carries two distinct Wilgart inventions
The Wilgart design closure on the back which let's you adjust the size from inside of the hat.
Wilgart Signature design, that is the triangle patch on the brim. In this case on the underside for the brim.
Additional information
Description
Additional information
| | |
| --- | --- |
| Adjustable setup | |
| Brim | |
| Main fabric | |
| Size | Small, Medium, Large |
This hat is made in a collaboration with Danish hatmaker Katrin Cecilia Jacobsen.
The idéa is to merge a hat of felt, with a brim that normally would be attached to a cap. Creating headwear that mixes aspects of booth hats and caps are rare, yet if you look closely, there are many examples out there. But one thing is for sure, there are no-one else headwear piece like this on the market!
Ethical considerations:
This cap uses alligatorskin on the top brim. It's a type of leather that normally would NOT be used in Wilgart's collections, because of the potentially harmful production chain of breeding of Alligators in some areas of the world. We could unfortunately not determine the origin of this skin, since it is not Wilgart who have made the purchase. However, since it's one of our former customers that left half a skin in our workshop, and never returned to pick it up again, I tried to make some fun of it, rather than having the skin laying around for years maybe decades. Please be aware that there will be no purchases of Alligator skin within the Wilgart company. At least not before we are 100% sure that skins are sustainable produced, with respect to animals, environment and people.