Basically
Prices are reduced by 40% (That's your earning on the sale)
You will pay for shipping. Or you can make the customer pay for it.
Along with you reduced price, the ordering form also shows the recommended retail price (ex. local tax) for each product.
When you order, you place either the customer's or your own adress in the shipping adress.
Billing adress always stays the same: Which is your adress, and your business details.
Please make sure about your customers headsize before ordering a cap on the behalf of the customer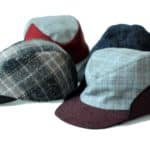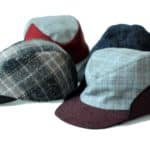 Basically
Prices are reduced by 40% (That's your earning on the sale)
You will pay for shipping. Or you can make the customer pay for it.
Along with you reduced price, the ordering form also shows the recommended retail price (ex. local tax) for each product.
When you order, you place either the customer's or your own adress in the shipping adress.
Billing adress always stays the same: Which is your adress, and your business details.
Please make sure about your customers headsize before ordering a cap on the behalf of the customer
Delivery
Shipping to either to your shop or directly to the end customer. Put shipping adress in the orderformular.
Delivery time depends on delivery form. Typically 3-5 days for Denmark, 5-8 days for EU and 10-20 days for the World.
Returns & mistakes
Please make sure about your customers headsize before ordering a cap on the behalf of the customer.
We don't accept returns on these orders. If the stock allows it, we can arrange a switch to another size. Where shipping is paid for by you.
Please keep in mind, that eventual mistakes or outdated stocklists, may result in that the customer will not get the product as promised. In that case we will refund the money, and send a small gift to the customer. (Like ex. a wall hanger for caps, or a chocolate box)
Terms & Conditions in detail
Recommended Prices
The order form shows the recommended retail price for each product.
Prices are shown in DKK or € (EURO). For Danish retailers the recommended retail prices include Danish VAT of 25%. For international retailers, the recommended price exclude local VAT.
Simultaneously this recommended retail price is used to calculate the wholesale price, which currently responds to a discount of 40% for any of our resellers.
Prices do not include service, payment and delivery charges. Orders may be subjected to local taxes and/or import duties at your own expense. Tax-free shopping at Wilgart is only available if delivered to another business within the EU.
Wilgart reserves the right to change prices of the products. The prices of the products will, during the time of placing an order, be valid throughout the process. We however take reservations for typing errors.
Payment
We accept the following credit- and debit cards: Visa, Mastercard, Maestro, Visa Electron and UnionPay. Payment is processed via STRIPE. The amount for your order will not be charged until your order is shipped.
We also accept Wilgart online gift cards, or vouchers handed out especially for our resellers. Those are applied by a coupon code, in the shopping cart page.
Tax/VAT
Danish wholesale customers pay the local danish tax of 25% on all orders.
International wholesale customers are able to shop without paying any danish VAT, if the buying part has a valid VAT number. This aplies to wholesale customers inside and outside of the EU. Accordingly with The EU VAT Directive.
When buying and receive goods for business purposes from Denmark to another EU country, you must account for the VAT on the transaction as if you had sold the goods yourself, at the applicable rate in your country.
Normally, you will later be able to deduct this amount.
Order confirmation
You will receive an order confirmation by e-mail shortly after placing your order. On rare occasions an item can be out of stock. Then you will be informed by e-mail or telephone. We will do everything we can to fulfill your order.
However we reserve the right to cancel your order, if ex. stocking of the specific fabric is empty, and therefore the cap cannot be made to your demand.
Shipping
Orders can be send directly to the end customer or to the address of your store.
The shipping address is filled in during checkout.
Billing address will always contain the details of your company.
There are various shipping costs depending on country, adress and delivery time requested.
Currently we use GLS for Danish shipping, and PostDanmark for International shipping.
Danish prices vary from 42 – 59 DKK.
EU average shipping costs are 59 – 89 DKK (7 – 12 EURO)
Rest of the world are calculated individually, and after registration, we will give you the final cost for shipping to your country.
Danish orders will be delivered within 2-5 days from the day you received your order confirmation.
International orders will be delivered within 2-10 days from the day you received your order confirmation.
Orders are not shipped or delivered on weekends and holidays. If a delivery suffers a delay or an item happens to be out of stock, you will be informed by e-mail as quick as possible and latest 30 days after the order was placed. Some delays may occur during sales, very busy periods, public holidays and severe weather conditions.
Please notice that we are unable to deliver to P.O. box adreses.
Returns
Please notice that we can only exchange your item to another size if available in stock, and only within the first 14 days after the order was made.
We do not offer a return in exchange for money for our Wholesale order through the webshop. Therefore make sure to order the right size for the customer.
If there seems to be a misunderstanding of the head size or cap size, we will do our best to exchange the style to another size.
To exchange a product from one size to another, please contact [email protected] or contact us by telephone. When we understood your needs, you can return your order by the following procedure:
Make sure that the product is still in perfect condition with undamaged packaging and, if any, tags still attached. We reserve the right to refuse any returns that fall under the following conditions:
If an item is custom made – unless any obvious faults have been made on our behalf.
If an item has been monogrammed or personalized in any other way.
If an item has been used or misused.
If an item is on sale – unless it's proven faulty.
Please know that it's the same people answering e-mails, taking phonecalls and processing returns, that  also are the once making the headwear and handmade caps. They know what your are talking about, and will guide you, if you are in doubt about returns, repairs or warranty claims. We will try to be efficient, but please have some patience.
After we have confirmed your return, place the product in a shipping box, so they do not get squashed out of shape. Enclose the original sales receipt to the product. Write RETURN on the package to ensure a faster expedition. Send the package to:
WILGART att. Silas Gärtner
Jægersborggade 10, kl.th.
DK-2200 Kbh. N
– Denmark –
The returning and financial responsibility is yours until the product reaches Wilgart adress in Copenhagen or Bornholm.
Warranty claims
There is a 2 years warranty on all Wilgart products. This warranty covers manufacturing faults, not wear and tear from regular use. Please contact us at [email protected] if you have a warranty claim, including order date, photos of the claim area and a description of the claim.
The workmanship on Wilgart products is of course guaranteed. If you have any discontent about one of our products, please don't hesitate to get in contact with us right away. Usually if a defect is found, it will either be repaired, replaced or refunded.
Besides getting your cap re-made or repaired, we receive valuable information about the durability and vulnerability in our products, that maybe, we where not aware of. Therefore please give us a hint, if you think that your cap is acting strange or not as its supposed to. We would like that knowledge to be passed onto future collections.
That being said, please notice that Wilgart headwear pieces are truly handmade in the word's most honest sense, so please expect small variations from piece to piece. That is part of their history.
Repairs
Wilgart is not only a shop, we do also offer to repair. Therefore you can get your most beloved headwear styles, or a much appreciated heirloom, that needs new lining or needs to be adjusted size to fit a new owner. Defects due to use can in most cases be repaired for a minimal fee. The fee is case based.
Disclaimer
Wilgart does not guarantee that all items shown are in stock at the time of your order. In the event that an item is unavailable for whatever reason, Wilgart will contact you by e-mail or phone. Although we do our best to display correct images, correct colours, info and prices, errors may occur.
Every electronic device depict colours differently, therefore exact colours can't be guaranteed. However every effort to describe the product wholly and accurately in words and pictures is being pursued.
Privacy policy
All your personal information is handled under strict confidence. Wilgart (referencing to the websitest wilgart.dk, wilgart.de & wilgart.com) will never give any of your personal information to 3rd parties.
For the safety of your personal information, we use SLL encryption on all data to and from the site. When placing an order, log-in or edit your shipping information ect. You can immediately check the security validity by clicking the padlock icon that appears in the URL line of your browser when SSL is activated.
For more information visit Wilgart privacy policy
Cookies
Cookies are used by Wilgart in order to improve your experience when browsing and using the website. The cookie identifies your computer and allows the site to remember your personal settings. Wilgart may not operate properly when cookies are disabled in your web browser.
We also use technologies, such as cookies, to customize content and advertising, deliver social media features, and analyze site traffic. We also share information about your use of our site with our trusted social media, advertising and analysis partners such as Google Analytics and Facebook pixel.

Age restriction
Parental or guardian consent is required for customers under the age of 18.
Governing law
The terms of use are complied in accordance with Danish law and the Danish courts will have exclusive jurisdiction.
[hide_from_wholesale] Area of the webpage only for resellers This page is for wholesale customers only. To get access to wholesale buying, you need to have a physical shop. If you are interested in becomming our next reseller, feel free to contact us by e-mail or phone[/hide_from_wholesale]