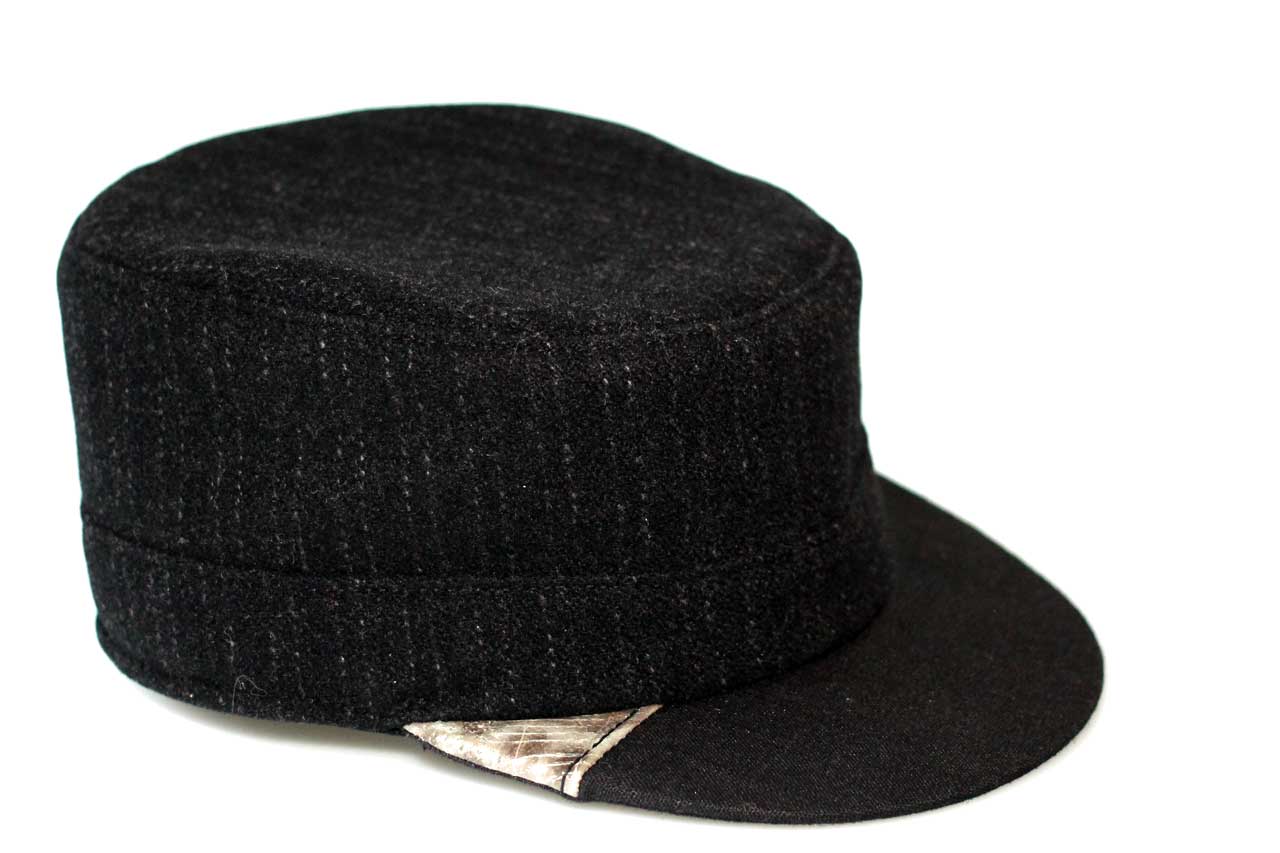 What sizes do Wilgart offer?
Sizes are all of European standards and offered are fitted caps in cm, ranging from 53cm to 65cm circumfence. Other of our hats comes with a adjustable leather strap or hook and loop tape, but even those are sized into XS, S, M, L, XL & XXL.
You can be sure always to find a correct fitted cap at your local capmaker and hatshop Wilgart.
Make sure to meassure your head propperly before ordering. How do I meassure my head?
How do I wash my cap?
Read all about materials and see the videos about caretaking for all Wilgarts Headgear.
Learn some tricks go to Cap maintenance
Where do i find accessories for headwear?
Sales channels
Currently Wilgart has a hatshop in Copenhagen at Jægersborggade, Copenhagen. And a workshop sale for caps (open in summertime) in Soldalen, Bornholm.
Webshop: Not all our products are offered online on this site. Since many caps are one of a kind, and thus not pictured and sold online.
A usually small collection of Wilgart products are available at our resellers.
Made-on-demand
You are able to chose your own fabric, size of brim, and make changes in the design.
However we don't support is making a new shape or style that we do not allready have the patterns for. For example we so not replicate your existing cap unless we have a pattern that's already in our collection.
Cusom made caps can be ordered in our own shops in Jægersborggade, Copenhagen or Soldalen, Bornholm.
We can help you find a cap for any kind of headsize, also if you have any special requirements for your headwear.
Denmark expected shipping time?
Danish orders will be delivered within 1-4 days from the day you received your shipping confirmation. Transit time is depending on shipping method chosen at checkout. Home delivery or Shop delivery. You will obtain a track&trace number from the shipping service, like from DAO, PostNord or GLS. They will text or email you when the package is on the way.
Europe expected shipping time?
International orders will be delivered within 4-10 days from the day you received your shipping confirmation. You will be given a track & trace number to follow the delivery.
Worldwide expected shipping time?
Shipping time depends on the country chosen for delivery. International orders will be delivered within 3-12 days from the day you received your shipping confirmation. There is a package track&trace number so you can follow the shipping.
You are responsible for paying local taxes on deliveries outside of EU.
Does Wilgart accept internships?
There is a small chance that you can get an internship or even apprenticeship at Wilgart. The first step is to talk to us. Then we will take it from there.
You can always write us an e-mail with attached portfolio, and a description on how you would like to get involved. We are looking forward to seeing you!
See current openings in this page: People
How can I collaborate with Wilgart?
As a starting point Wilgart is not interested in producing any products that does not get our label or name written in them, which means that we are not making white-label production for others.
That being said are we still up for collaboration with other brands and individuals. If we find the proposal relevant, is the goal for us defined to generate the most mutual benefits for contributors to a common projects.
See earlier projects go to People