Timeline
The wilgart line of events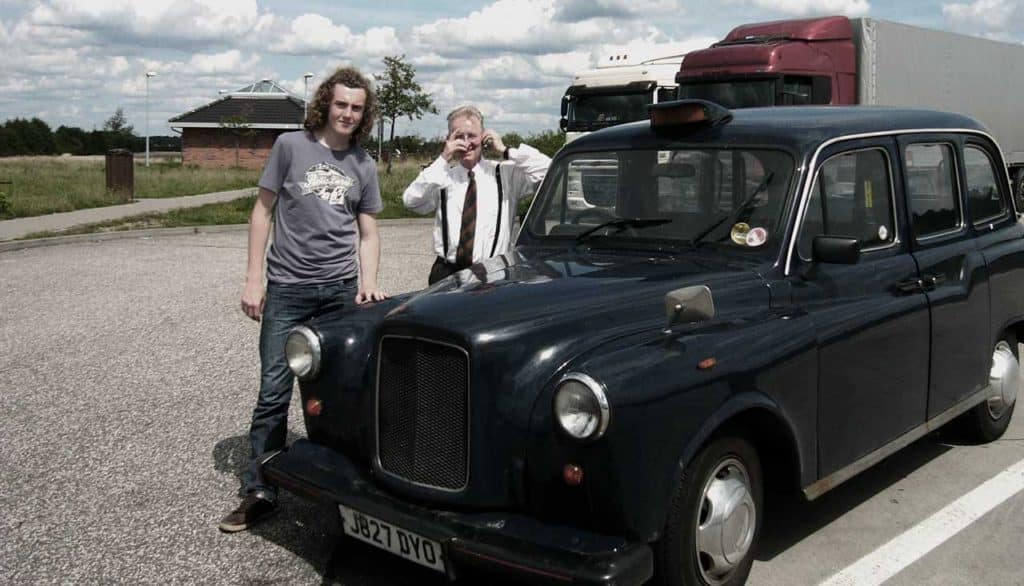 Here is some of the bold people Silas met while hitchhicking through Europe in the summer of 2010. At departure Silas did not expect to return from the travel with a new craftsmanship in the baggage. The picture is taken on a motorway parking outside of Leipzig, Germany. It portrays a guy from Russia and an american oldtime driver Silas got to travel with.
June 2010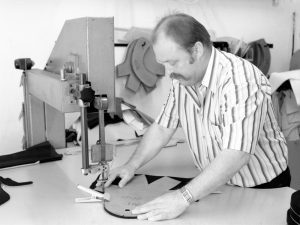 While visiting friends in Jena, a roumor of an old craftsman making headwear from scratch only 100 km. away hits Silas like a stroke. He decides to go visit the place early next morning.
July 2010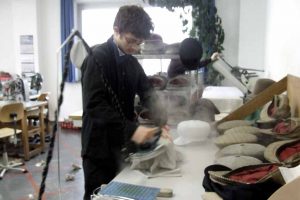 After a long discussion with Herr Bullmann the master, Silas started the first learning period at Bullani Mützen in Bamberg, Germany. A month of full German working hours, incl. every 2nd saturday followed. Here Silas is steam ironing in the Mr. Bullmann's workshop, while the summersun roars outside the windows.
The only capmaker in Denmark!
August 2013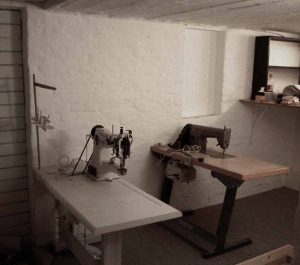 Silas start building a sewing workshop in Copenhagen NortWest. Here is the first two sewing machines for capmaking set into the capmakers workshop. A basement room with no windows and sometimes flooded with water on the floor!
December 2013
This is the first motion picture of the business. A personal presentation of the Basement Business and workshop. Entirely filmed and edited by Silas Gärtner.
Friday the 13th 2013
On friday the 13.th these two commercial films are released, contrary to normal commercials they conveys a scary and unpleasing atmosphere.
June 2014
Release of the 1st year anniversary special collection, with these two videos. A celebration event with grill, music and pop-up-shop got arranged together with the creatives from Containerby Detours
Starts recieving public attention!
August 2014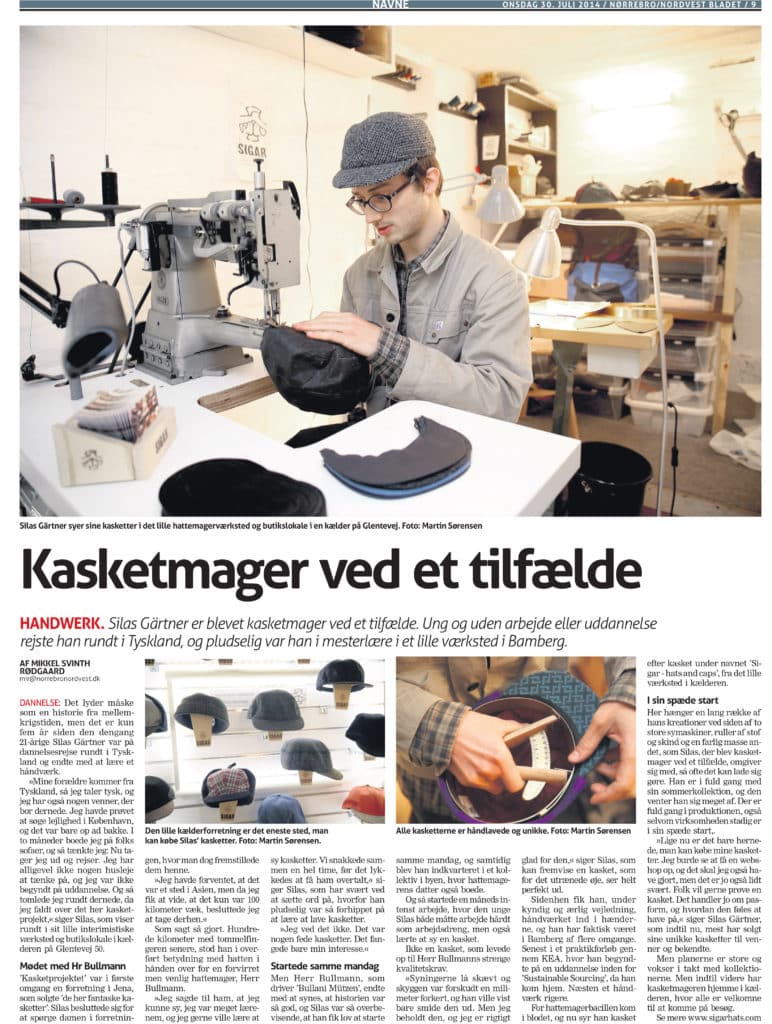 The local Copenhagen NorthWest district newspaper publishes a article about Silas Gärtner, and all of a sudden interested customers, that are not relatives or personal friends, start entering the workshop site.
August 2014
The following week the local television TV2 Lorry picks up the story, and thereafter broadcast this 2:30 min clip durring television primetime for the Zealand island of Denmark. The capmaking craft is now increasingly recieving attention by headwear lovers.
April 2015
Media producer and photographer Rasmus Preston made this small introduction of Wilgart anno 2015.
August 2015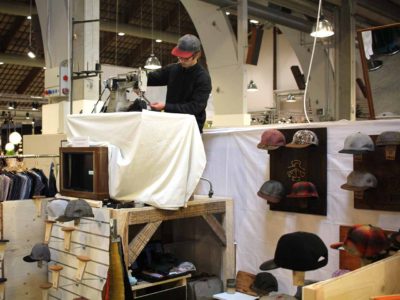 The Wilgart stand at FORMLAND Interior & Design Fair, Herning 2015. We brought our old PFAFF sewingmashine and created a sewing workshop making customizeable caps on the spot. We made a good impression on buyers and retailers scouting for cutting edge danish design & craftsmanship!
February 2016
Wilgart hats on the catwalk at Copenhagen Fashion Week 2016. The headwear is worn at the Designer's Nest show in Hotel D'angleterre 5. february 2016. Outfits are by Alicja Biala.
New company name WILGART!